1 cam all day coverage (8hrs)
Make your wedding look like it's from 1982! An actual photographers eye behind a polaroid camera is priceless and these are authentic 80's polaroids were talking here. Our team kiss their camera's every night before bed.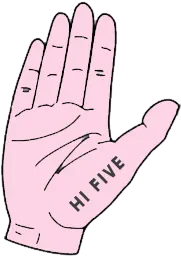 5 things about how
we make your films
REAL MOMENTS ARE KEY TO US SO WE DON'T SCRIPT YOU
WE USE CINEMA QUALITY FILM MAKING EQUIPMENT THAT IS ALSO COMPACT AND UNOBTRUSIVE
YOUR GUESTS WILL HARDLY NOTICE US, WE KNOW HOW TO VANISH OR BLEND IN AS NEEDED
OUR OPERATORS ARE ALL ACTUAL FILM MAKERS WITH A SPECIAL GIFT FOR STORYTELLING
WE WILL BE BEST FRIENDS WITH YOU BY THE END OF THE NIGHT (NON OPTIONAL)
Volcano Sunday was carved from the rafters of the la lune cinema studio, kinda like a little tiki statue.
We missed the days of running around with a camera on a strap and making wild, crazy art for our couples.
We also knew that simplicity is very powerful with the right creative ideas and experience, so we decided to create a film co for young love birds wanting a professionally produced and creatively sound film, at a more fun price point.
We wanted to capture wild energy and simple beauty all in the one name because that's what we want to capture in our films. Joel also just happened to be really excited about volcanoes at the time…
We totally recommend these people
This is our curated list of varied wedding vendors who we think are both awesome, and would mix very well with the volcano vibes.